Specials & Packages
Enhance your Stay with our Bar Harbor Specials and Packages
Make your stay at Mira Monte Inn extra memorable with our Bar Harbor specials & packages. After you select your room during the reservation process, you'll have the opportunity to add these specials to your reservation.
Browse our Bar Harbor Specials & Packages:
Specials
Sorry, no categories found.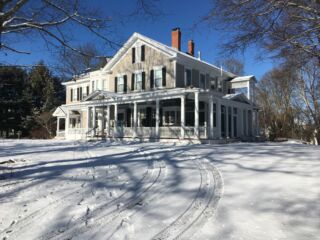 Bar Harbor in the winter is a wondrous sight to behold!  The advent of snow season promises to turn our seaside town into a winter wonderland; perfect for snow play and cross-country skiing in Acadia National Park.  The Mira Monte currently has a limited number of rooms and suites available at very low off-season rates!  Book your stay now through March and use promotional code WINTER2020 to receive an additional 20% off!  Reservations at this special rate are only available through the Mira Monte website.  Click "Check Availability" at the upper right corner of this page, then click the "+" next to "Special Rates" to enter the promotional code. Please note that breakfast and daily housekeeping are not offered during the winter.  A number of restaurants and shops in town are open for your dining and buying pleasure.  Check weather conditions before booking.