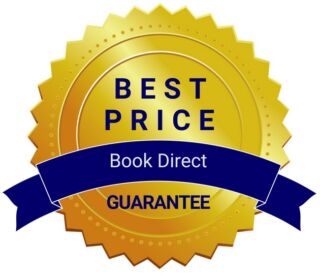 Everywhere you look, there are a myriad of options for booking your vacation. From Expedia and Booking.com to Trivago and AirBNB, offers are everywhere. Most guests don't realize that when they click on one of these links they are booking through an Online Travel Agency, or OTA, and not the inn they'll be staying at. A Google survey of 1000 travelers found that 70% of travelers think they are going directly to a lodging website when they press the Book a Room button, but instead they are booking through an OTA.
OTAs such as Booking.com and Expedia charge commissions for a reservation.  Unfortunately, the OTAs often have to pass those commissions along to you in the form of rates that are higher than on our site.
At the Mira Monte we can guarantee that our best rate is the one you'll find when you book directly with us on our website. Not only can we guarantee the best rate, but we can also help you avoid common problems that guests encounter with an OTAs since you will be working directly with us and not an intermediary.  You may also have access to special promotions and discounts not available through an OTA.
We appreciate your willingness to BOOK DIRECT and work with.  Call us or click "book now" to make your reservation today!